I recently had the opportunity to attend a TEDx event. I'm not a big TED Talk person, but I've watched or listened to a few, so it was interesting to see a few in-person.
I also used the opportunity to practice my sketchnoting – the ones I've done in the past were at my leisure, so I figured it'd be a bit different at a live event.
Which it was – it's harder to go back and edit when you're trying to keep up in real time, and it's a different approach to thinking about what you're putting down.
I'm not sharing all of my notes here – for a couple of the talks, the notes I got weren't really interesting in any way, or were too messy to be worth sharing.
Still, I enjoyed the experience, and I'm glad I went.
(As of this writing, the videos from the event are still being edited, so I don't have direct links; check the TEDxMcMinnville site for updates.)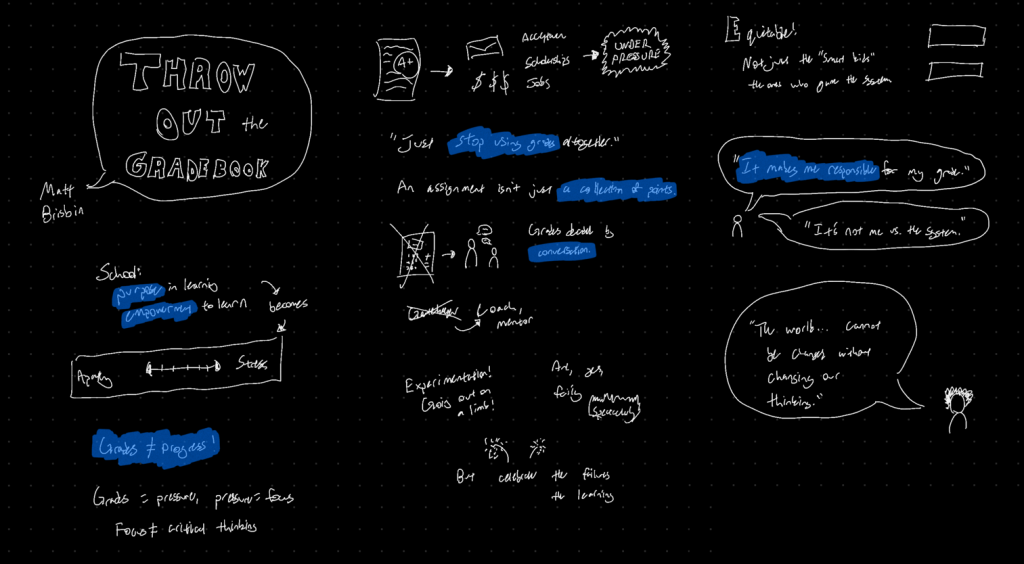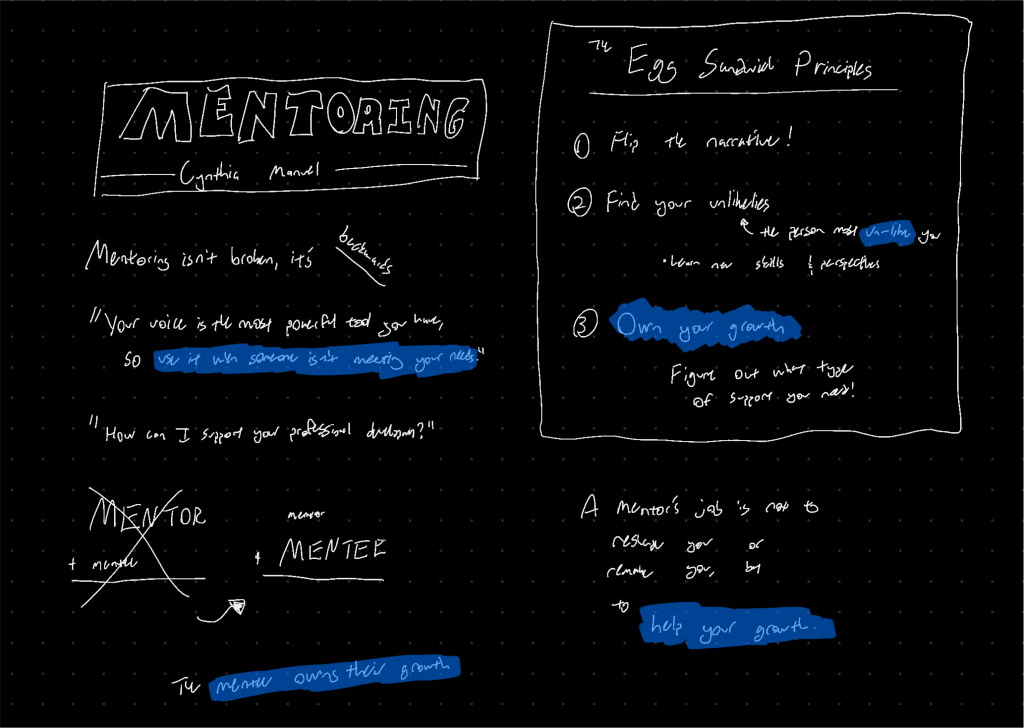 I'll add here that I misspelled Cinthia's name in the written version, for which I apologize.